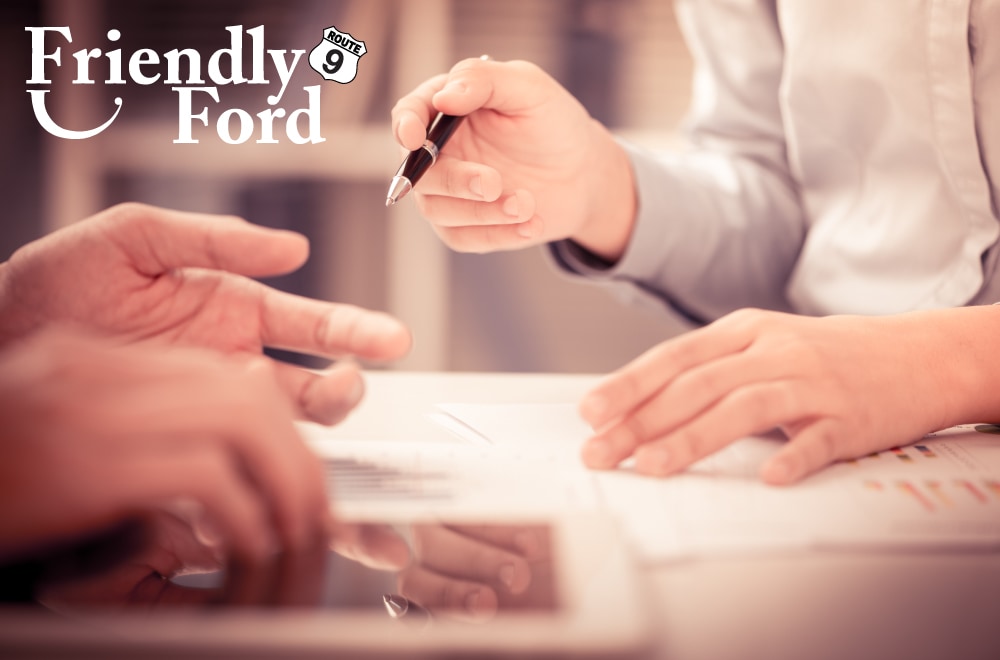 Congratulations! You finally found the perfect car, and now you can't wait to drive it home! But before can you buckle in to a car the fits your lifestyle, you'll need to secure a car loan that fits your budget.
Well, when it comes to car loans, Poughkeepsie area car shoppers know that the Friendly Ford Finance Team has a reputation for helping customers find the best auto loan rates and making the car buying experience as smooth and stress-free as possible.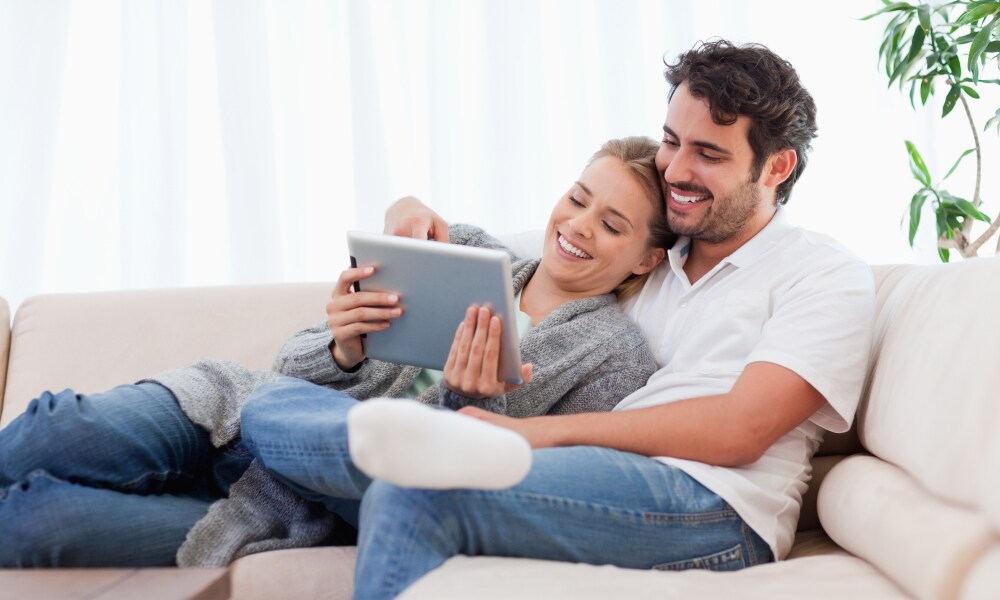 Finance Application
Whether you're buying a new Ford, a Certified Pre-Owned Ford, or a used car, getting a credit approval decision is quick and easy at Friendly Ford with our 4-step online credit application, secured by Norton. It's 100% free to use, and there's never any obligation to buy.
You can also estimate your payments with our easy-to-use Payment Calculator.
And because Friendly Ford works with an extensive network of local and national lenders -- like Hudson Valley Federal Credit Union, Bank of America, Rhinebeck Bank, Chase, USAA, TD Bank, TEG Federal Credit Union, Capital One, and more -- we're able to get you the best loan to fit your needs.
So let's get started building a customized a car loan program for you!

Should I Lease or Buy?
There are pros and cons to each option, so we suggest you make the decision that works best for you!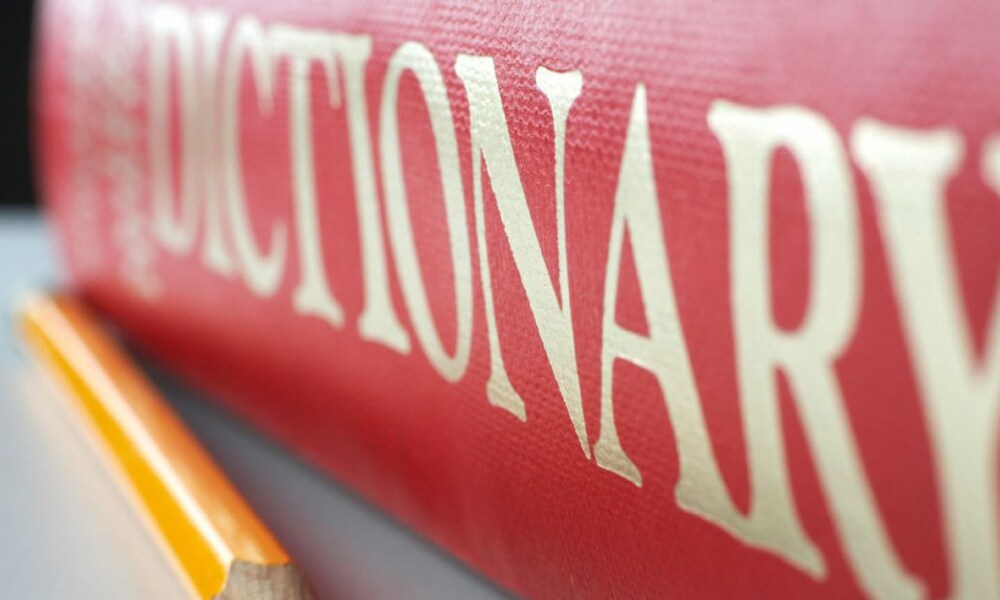 Words to Know
Amount Financed - The dollar amount of the credit provided to you.
Annual Percentage Rate (APR) - The cost of credit expressed as a yearly rate. Factors that influence your APR: Your credit history, current finance rates, dealers' compensation, competition, market conditions, and special offers are among the factors that affect your APR.
Assignee - The bank, finance company or credit union that buys the contract from the dealer.
Credit Report - A document that includes information on where you live, how you pay your bills, and whether you have been sued, or have filed for bankruptcy. Nationwide consumer reporting agencies sell the information in your report to creditors, insurers, employers, and other businesses that use it to evaluate your applications for credit, insurance, employment, or renting a home.
Extended Service Contract - Optional protection on specified mechanical and electrical components of the vehicle that may be available for purchase. It supplements any warranty coverage provided with the vehicle. Read more about the Service Contracts that Friendly Ford offers.
Finance Charge - The cost of credit expressed as a dollar amount.
Fixed Rate Financing - Financing where the finance rate stays the same over the life of the contract.
Guaranteed Auto Protection (GAP) - Optional protection that pays the difference between the amount you owe on your vehicle and the amount you would get from your insurance company if the vehicle is stolen or destroyed before you have paid off your credit obligation.
Negative Equity - The amount owed on a vehicle above its market value. For example, if your credit payoff is $18,000 and your vehicle's market value is $15,000, you have negative equity of $3,000.
Negotiated Price of the Vehicle - The purchase price of the vehicle agreed on by the buyer and the seller. The price should reflect any rebates, discounts, or special offers that you can get at the dealership if you meet certain qualifications, which should be clearly disclosed.
Repossession - If you do not make timely payments on a vehicle, your creditor may have the right to repossess it without going to court or warning you.
Total of Payments - As disclosed on a loan or finance contract, the total amount you will have paid after you have made all the payments as scheduled. For a lease, this is the amount you will have paid by the end of the lease.
Upside Down - Being upside down on a loan is when you owe more money to the lender than the car is worth.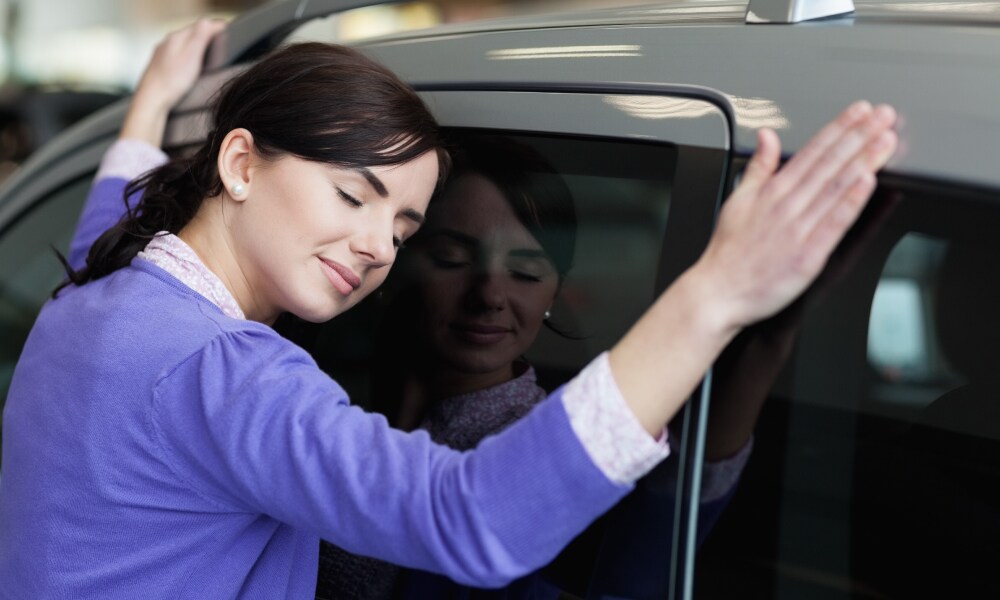 Show Your Car Some Love
It's no surprise that most major repairs are needed after the original factory warranty has expired, which means you will have to deal with all the inconvenience, time, energy and expense of those repairs.
And whether you're purchasing a new Ford or a pre-owned vehicle, your new car deserves to be taken care of! That's why Friendly Ford offers a variety of plans to help make sure you're able to enjoy driving your vehicle for many years to come!
Vehicle Service Contracts
Depending on the age and mileage of your vehicle, you can purchase up to 120,000 miles of coverage. The Friendly Ford Vehicle Protection Plan begins on the purchase date and expires according to the term and mileage selected, whichever occurs first, and may include a deductible depending on the option selected. You can select from a national network of over 6,000 authorized service centers or any licensed repair facility in the U.S. or Canada. Learn more.
Car Care Service Plan
Most factory warranties are valid only if you maintain your vehicle regularly, and major repairs on today's automobiles can be costly. The Car Care Service Plan includes valuable maintenance services that help you keep your vehicle qualified for factory warranty protection. Help protect your investment and your peace of mind with a Car Care Service Plan. Learn more.
Road Hazard Tire & Wheel Protection
Road Hazard Tire & Wheel Protection Plan repairs or replaces tires damaged by Road Hazards, which include debris on the road surface or road surface conditions such as potholes, cracks and breaks. It also provides for the replacement of wheels only when or if the wheel cannot be balanced, will not hold air, or the damage has affected the structural integrity of the wheel. Learn more.

Ding Shield
What if you could have unexpected dents and dings quickly and conveniently repaired at Friendly Ford as part of your routine service visit? A Ding Shield Service Plan allows you to avoid the time and expense of a body shop appointment and maintain the appearance of your vehicle with ease right here at Friendly Ford. Repair, restore, and renew your car with Ding Shield. Learn more.
Xzilon Green
As a new Ford owner, Friendly Ford knows that you'll want to keep your Ford looking great, and help retain its resale value. Outdoor exposures are everywhere; hazards like pollution, ultra violet rays, bird droppings, acid rain and tree sap are constantly attacking your Ford's paint and can really hurt its appearance and resale value. Fortunately, Friendly Ford offers a terrific new paint protection option for your vehicle that will help it retain its 'new Ford' look. Learn more.